$45.00
AUD
Category: Music
Billie Eilish is a phenomenon. With distinctive visual flare and darkly poignant lyrics that are unparalleled among music icons of the 21st century, Billie is a musician who stands out from the crowd. Between her record-shattering award-winning music and her uncompromising and unapologetic attitude, it' s no surprise that her fanbase continues to grow by millions month after month. She is that rare combination of wildly popular and highly respected for her prodigious talent, a once in a generation superstar.     Now in this stunning visual narrative journey through her life, she is ready to share more with her devoted audience for the first time, including hundreds of never-before-seen photos. This gorgeous book will capture the essence of Billie inside and out, offering readers glimpses into her childhood, her life on tour, and more. A must-have for any fan.   ...Show more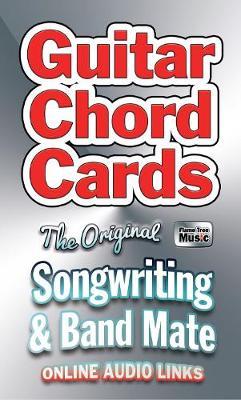 $39.99
AUD
Category: Music | Series: Card Packs Ser.
The Art of Fine Gifts: Designed to make playing the guitar easy, this pack of chord cards encourages experimentation when learning and composing songs. Including an informative booklet and a handy reference card for common chord structures, the pack allows you to lay out, rearrange, and play around with the most popular chords. Each card features a guitar chord diagram, with links to the Flame Tree Music website where you can hear how each chord should sound. ...Show more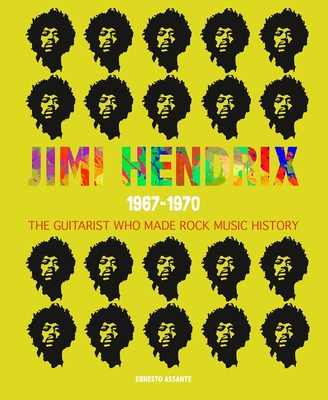 $75.00
AUD
Category: Music
'Jimi Hendrix has been for sure a unique guitarist and a master of rock music, who, with his early death, aged 27, entered the Rock'n'roll Hall of Fame with all the glory it takes. The never-heard-before result of his continuous improvement was contained in just three albums "Are You Experienced?", "Axi s: Bold as Love" and "Electric Ladyland". • A deep focus on the three most important years of Hendrix's career, closely followed by Assante, skilled author and real expert on rock music. • Unedited photos, quotes, legendary interviews and deep research to outline the iconic figure of this rock legend. AUTHOR: Ernesto Assante is a music critic, author, radio and television host. He has written several books including "The Legends of Rock", "The Days of Rock", "U2. The Story and Images of a Rock Legend", "Woodstock '69. Rock Revolution", "The Beatles" and "InfoRock. The History of Rock Music" published by White Star Publishers. ...Show more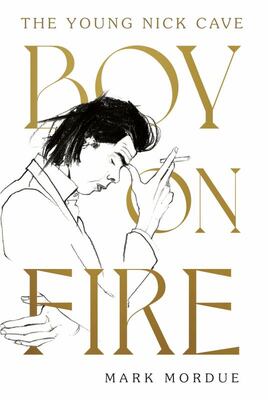 $39.99
AUD
Category: Music
 The first volume of the long-awaited, near-mythical biography of Nick Cave, by award-winning writer, Mark Mordue. A deeply beautiful, profound, profane and poetic biography of the early formative years of the dark prince of Australian rock 'n' roll, Boy on Fire is Nick Cave's creation story. This is th e story of the artist first as a boy, then as a young man. A deeply insightful work which charts his family, friends, influences, milieu and, most of all, his music, it reveals how Nick Cave shaped himself into the extraordinary artist he would become. As well as a powerfully compelling biography of a singular, uncompromising artist, Boy on Fire is also a fascinating social and cultural biography, a vivid and evocative rendering of a time and place, from the fast-running dark river and ghost gums of Wangaratta, to the nascent punk scene which hit staid 1970s Melbourne like an atom bomb, right through to the torn wallpaper, sticky carpet and the manic, wild energy of nights at the Crystal Ballroom.  Boy on Fire is a stunning biographical achievement. ...Show more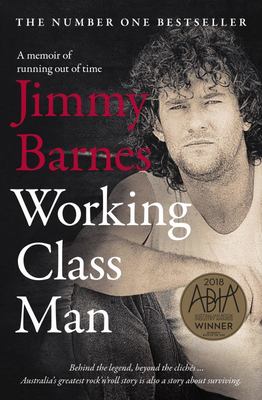 $24.99
AUD
Category: Music
It's a life too big and a story too extraordinary for just one book. Jimmy Barnes has lived many lives - from Glaswegian migrant kid to iconic front man, from solo superstar to proud father of his own musical clan. In this hugely anticipated sequel to his critically acclaimed bestseller, Working Class B oy, Jimmy picks up the story of his life as he leaves Adelaide in the back of an old truck with a then unknown band called Cold Chisel. A spellbinding and searingly honest reflection on success, fame and addiction, this self-penned memoir reveals how Jimmy Barnes used the fuel of childhood trauma to ignite and propel Australia's greatest rock'n'roll story. But beyond the combustible merry-go-round of fame, drugs and rehab and across the Cold Chisel, solo and soul years, this is a story about how it's never too late to try to put things right. ...Show more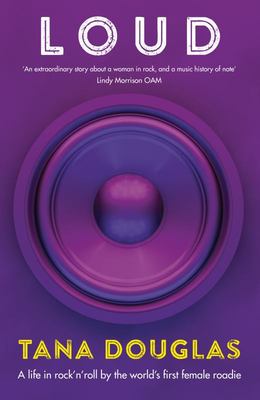 $34.99
AUD
Category: Music
 What goes on tour stays on tour - unless you're the the first woman roadie in the world At just fifteen, Tana Douglas ran away to the circus that was rock 'n' roll in the 1970s, taking a job with a young and upcoming band called AC/DC. While still a teenager she headed to the UK and later the US to wor k for a who's who of bands and artists. Life on the road was exhilarating, hard work, occasionally surreal but never dull, particularly when you're the only woman in the road crew and the #metoo movement is still 40 years away.   ...Show more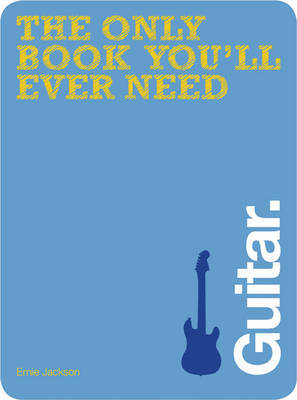 $26.99
AUD
Category: Music | Series: The Only Book You'll Ever Need
These handy, accessible books provides literally all the information you need to know to gain a new hobby or understand a difficult topic. "Guitar" makes learning how to play an acoustic or electric guitar easy and will serve as the perfect introduction to this popular instrument. This title covers ever ything you need to know: how to play your first songs, reading music and tablature, mastering genre styles, and much, much more. With clear step-by-step instructions, diagrams and practice tips, this practical manual will have readers playing chords and songs in no time. ...Show more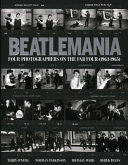 Beatlemania: Four Photographers on the Fab Four
by Tony Barrell (Photographer); Norman Parkinson (Photographer); Michael Ward (Photographer); Terry O'Neill (Photographer); Derek Bayes (Photographer)
$79.99
AUD
Category: Music
- The rise of the Fab Four - The Beatles in their fledgling years of fame- Incredible photos, many unseen, from the cameras of Terry O'Neill, Norman Parkinson, Michael Ward and Derek Bayes- With text by renowned Pop historian Tony Barrell- The perfect gift for any fan who keeps Beatlemania alive today T he Beatles ascended like no band before, hurtling to the dizzy heights of international stardom in the early 1960s. Their counter-cultural vibes and unmistakable talent are still the subject of much discussion today - as is the rabid devotion of their fans. But how did one pop group become, as Lennon infamously quipped, "more popular than Jesus"? The work of four photographers provides an enlightening insight into the band's rise to fame. Ward captured the Fab Four when Beatlemania was still confined to their own home city - the band braved the icy Liverpool streets for a promotional shoot during the Big Freeze of '62-63. O'Neill crossed paths with The Beatles amid the buzz of the Swinging Sixties, resonating with the band in 1963 as a photographer of their generation. Parkinson delivered a deceptively relaxed shoot later that year, when the band were recording their second album; while Bayes captured never-before-published candid shots of The Beatles filming Help in 1965. Accompanying these pictures, Tony Barrell's text delves into the Beatlemania phenomenon - the good, the bad, the ugly and the odd. From the creation of their early hit records to the hails of confectionery that peppered stages after John claimed George had eaten his jelly babies, Beatlemania: Four Photographers on the Fab Four reveals how one band became a lasting sensation. ...Show more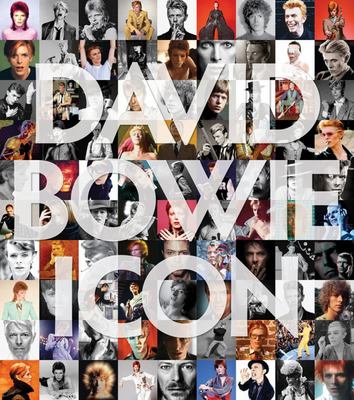 $99.00
AUD
Category: Music | Series: G - Reference,Information and Interdisciplinary Subjects Ser.
When David Bowie passed away on 10 January 2016, the world lost an icon. And yet, his legacy lives on. From his humble origins as a teen musician in the 1960s up until the very end, David Bowie's music, lyrics and provocative performances inspired not only his generation, but every generation th at followed. While his sound and style underwent several alterations throughout his career, two facts never changed. He was an innovator, and photographers adored him. Bowie Icons gathers the greatest shots of this star into a single volume. The result: the single most important anthology of David Bowie images that has ever been compiled. Follow the visual evolution of Bowie over the years, through the lenses of iconic photographers. Featured photographers include: Gerald Fearnley, Justin de Villeneuve, Terry O'Neill, Masayoshi Sukita, Norman Parkinson, Kevin Cummins, Geoff McCormack, Alec Byrne, Ray Stevenson, Chalkie Davies, Brian Aris, Tony McGee and Greg Brennan. The most significant collection of David Bowie images ever assembled A panoramic feature published to coincide with the 5th anniversary of Bowie's death Top photographers, iconic pictures, and one of the greatest stars in history ...Show more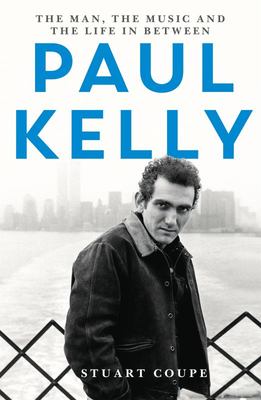 $35.00
AUD
Category: Music
Renowned music journalist Stuart Coupe examines the life of an Australian music icon - honest, revealing and a must-read for Paul Kelly fans and music lovers alike. He's been called Australia's Bob Dylan and likened to Springsteen and Neil Young, but Paul Kelly stands alone as a chronicler of his and ou r times. He is Australia's best-loved singer, songwriter, author and poetic observer and though he has written his own stories, no one has captured the broader life and times of Paul Kelly - until now. Renowned music journalist, author and for many years Kelly's manager, Stuart Coupe takes us from Kelly's family life as the sixth of nine children in Adelaide to his life today. With Paul's blessing and access to friends, family, band mates and musical collaborators, Coupe shows Paul's evolution from a young man who only really picked up a guitar in his late teens, to an Australian music icon. Through hundreds of interviews, Coupe details the way Paul juggled the demands, temptations and excesses of rock'n'roll with real life. Revealing Paul Kelly's personal relationships, his friendships, his generosity and support of other artists, such as Archie Roach, Kasey Chambers, Kev Carmody, Vika and Linda Bull and Courtney Barnett, the force of Kelly's powerful storytelling, his musical creativity, his activism and his work ethic also shines through. ...Show more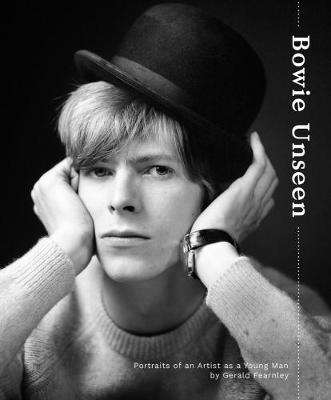 $36.99
AUD
Category: Music
*Collects original and rare photographs from Bowie's debut album shoot, which were released for the first time as fine art prints in 2016*These pictures show Bowie pre-fame, pre Ziggy Stardust, as a young man unaware of what the future holds*A glimpse at the origins of a late great pop-music icon In 196 7, a 20-year-old David Jones decided to change his name to avoid confusion with the lead singer of the Monkees. He decided on 'Bowie'. By this time, Jones had been playing music for five years, appearing in and out of various bands, singing rock and roll at local youth gatherings, any pub that would have him and even a few weddings. Jones joimed the band the Konrads, but then soon left them for the King Bees. After a few more stop and starts, Jones became Bowie and met Derek 'Dek' Fearnley.David Bowie enlisted Fearnley to help record an album. Reportedly learning by studying the Observer Book of Music, the two young musicians practiced, wrote and hung-out at the home of Fearnley's brother, Gerald. "My brother always loved music" remembers Gerald Fearnley. "He'd always have people back to the house to practice or write songs. I remember waking-up in the mornings, never knowing who'd be sleeping in the front room. David was often sacked out on the couch. But he was always very polite." Gerald Fearnley was a working photographer in 1967. "I was a still life photographer, working on my own, in a studio right off of Oxford Street. I don't remember how it happened, but I was enlisted to take photographs of David for the cover. I was probably the only person he knew with a studio and a camera."When David Bowie by David Bowie was released on June 1, 1967 - the same day as The Beatles Sgt. Pepper's Lonely Hearts Club Band - little if anything happened. Nothing charted and the band parted ways. Now - fifty years since the original photo session and release of David Bowie's debut album - the unseen photos of Gerald Fearnley are presented here for the first time. These whimsical, youthful images capture the artist as a young man only a few years before he'd transform himself into Ziggy Stardust and launch a career that would become one of the most successful and influential in the history of modern music. But at that time, he was just starting out - creating his first persona; David Bowie. ...Show more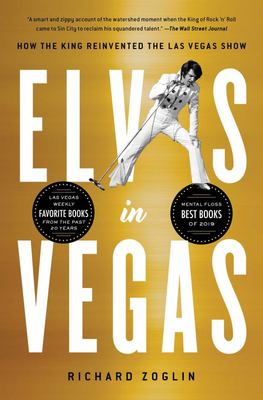 $27.99
AUD
Category: Music
"Outstanding pop-culture history." --Newsday The "smart and zippy account" (The Wall Street Journal) of how Las Vegas saved Elvis and Elvis saved Las Vegas in the greatest musical comeback of all time. Elvis's 1969 opening night in Vegas was his first time back on a live stage in more than eight years . His career had gone sour--bad movies, mediocre pop songs that no longer made the charts--and he'd been dismissed by most critics as over-the-hill. But in Vegas he played the biggest showroom in the biggest hotel in the city, drawing more people for his four-week engagement than any other show in Vegas history. His performance got rave reviews; "Suspicious Minds," the song he introduced there, gave him his first number-one hit in seven years; and Elvis became Vegas's biggest star. Over the next seven years, he performed more than 600 shows there, and sold out every one. Las Vegas was changed, too. By the end of the '60s, Vegas' golden age--when the Rat Pack led a glittering array of stars who made it the nation's premier live-entertainment center--was losing its luster. Elvis created a new kind of Vegas show: an over-the-top, rock-concert extravaganza. He set a new bar for Vegas performers, with the biggest salary, the biggest musical production, and the biggest promotion campaign the city had ever seen. He opened the door to a new generation of pop/rock artists and brought a new audience to Vegas--not the traditional well-heeled older gamblers, but a mass audience from Middle America that Vegas depends on for its success to this day. At once "a fascinating history of Vegas as gambling capital, celebrity playground, mob hangout, and] entertainment Valhalla" (Rolling Stone) and the incredible "tale of how the King got his groove back" (Associated Press), Elvis in Vegas is a classic feel-good story for the ages. ...Show more