$12.99
AUD
Category: Religion | Series: A First Book of...
A charming collection of simple prayers for children to guide them throughout the day.
Near - Psalm 139
by Sally Lloyd-Jones; Jago (Illustrator)
$17.99
AUD
Category: Religion | Series: Jesus Storybook Bible Ser.
From Sally Lloyd-Jones, the author of the bestselling The Jesus Storybook Bible, comes an uplifting new board book in a soft padded format that is a perfect fit for little hands. Inspired by Psalm 139--which begins, "O Lord, you have searched me and you know me"--Near's lyrical text reminds little ones that God is with them anywhere they go in God's wide world. God is my Father who made everything.And I am a little explorer of the wide world. He is near meAnd he protects me. He sees meAnd he knows me. He is strongAnd he looks after me.He is with me--always Near Is written by Sally Lloyd-Jones, the bestselling author of The Jesus Storybook Bible Contains lyrical text inspired by Psalm 139 Features a soft padded format that is a perfect fit for little hands Is a great gift for a new baby, First Communion, or birthday ...Show more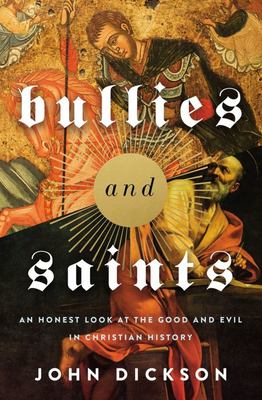 $29.99
AUD
Category: Religion
Is religion a pernicious force in the world Does it poison everything Would we be better off without religion in general and Christianity in particular Many skeptics certainly think so. John Dickson has spent much of the last ten years reflecting on these difficult questions and on why so many doubters see Christianity as a major cause of harm not blessing. The skeptics, he concludes, are right: even a cursory look at the history of Christians reveals dark things therein-violence, bigotry, genocide, war, inquisition, oppression, imperialism, racism, corruption, greed, power, abuse. For centuries and even today, Christians have been among the worst bullies you could ever imagine. But these skeptics are only partly right: this is not what Christianity was meant to be. When Christians do evil they are out of tune with the teachings of their Lord. Jesus gave the world a beautiful melody-of love, grace, charity, humility, non-violence, equality, human dignity-to which, tragically, his followers have more often than not been tone-deaf. Denying the evils of church history does not do. John Dickson gives an honest account of the mixed history of Christianity, the evil and the good. He concedes the Christians' complicity for centuries of bullying but also shows the myriad ways the beautiful melody of Christ has enriched our world and the lives of countless individuals. This book asks contemporary skeptics of religion to listen again to the melody of Jesus, despite the discord produced by too many Christians through history and today. It also leads contemporary believers into sober reflection on and repentance for their own participation in the tragic inconsistencies of Christendom and seeks to inspire them to live in tune with Christ. ...Show more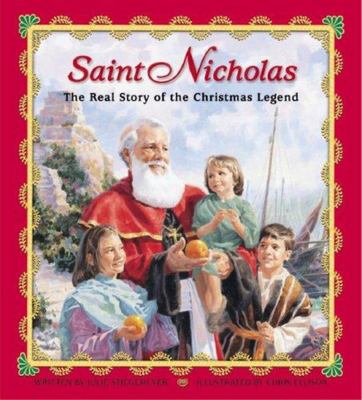 $19.99
AUD
Category: Religion
This picturebook rendition of the historical roots of Father Christmas recounts the life of Saint Nicholas, a pastor in 4th-century Lycia (modern-day Turkey), whose generosity was so profound that he became known as "Father Christmas."
$29.99
AUD
Category: Religion
Ideal for commemorating your little one's birth, baptism, or first birthday, these beloved family classics are sure to be keepsakes your child will treasure for years to come. Perfectly-sized for little hands and specially written for little hearts, the bestselling Baby's First Bible and Baby's First B ook of Prayers are perfect for bedtime, mealtime, story time, or anytime. Colorful, playful illustrations accompany each engaging Bible story and rhyming prayer. Thank you, God, for this great day The sun is up, and I must say, as happy as can be For each new day you give to me. Amen ...Show more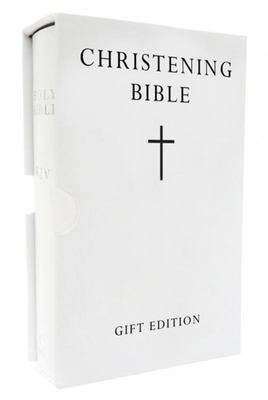 $29.99
AUD
Category: Religion
One of Booktrack's best-selling Bibles, now with a new hard slipcase and attractive binding, this pocket-sized white Bible is an ideal gift for anyone being Christened.
Koran
by N. J. Dawood (Introduction by, Translator)
$19.99
AUD
Category: Religion | Series: Penguin Classics
N. J. Dawood's masterful translation of The Koran in a fully revised edition   The Koran is universally accepted by Muslims to be the infallible word of God as first revealed to the prophet Muhammad by the angel Gabriel nearly fourteen hundred years ago. Its 114 chapters recount the narratives and ru les of conduct central to Islamic belief, and together they form one of the world's most influential prophetic works and a literary masterpiece in its own right. This newly revised edition of N. J. Dawood's classic translation is also available in a larger edition with the original Arabic in parallel text.   For more than sixty-five years, Penguin has been the leading publisher of classic literature in the English-speaking world. With more than 1,500 titles, Penguin Classics represents a global bookshelf of the best works throughout history and across genres and disciplines. Readers trust the series to provide authoritative texts enhanced by introductions and notes by distinguished scholars and contemporary authors, as well as up-to-date translations by award-winning translators. ...Show more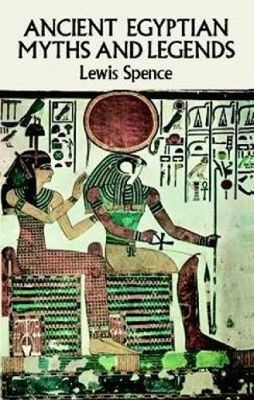 $30.99
AUD
Category: Religion
This superb in-depth survey explores animism, totemism, fetishism, creation myths, Egyptian priesthood, cult of Osiris, numerous deities, Book of the Dead, alchemy, Egyptian art and magic, legends, and a host of other fascinating topics. An erudite, clearly written work, enhanced with over 50 photograph s and illustrations. ...Show more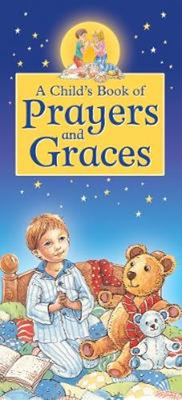 $14.99
AUD
Category: Religion
A compilation of traditional prayers and graces for children, specially selected for use throughout the day. AGES: 4 plus
Essential Rumi
by Coleman Barks; John Moyne; Arthur John Arberry; Reynold Nicholson
$27.99
AUD
Category: Religion
This revised and expanded edition of The Essential Rumi includes a new introduction by Coleman Barks and more than 80 never-before-published poems. Through his lyrical translations, Coleman Barks has been instrumental in bringing this exquisite literature to a remarkably wide range of readers, making t he ecstatic, spiritual poetry of thirteenth-century Sufi Mystic Rumi more popular than ever. The Essential Rumi continues to be the bestselling of all Rumi books, and the definitive selection of his beautiful, mystical poetry. ...Show more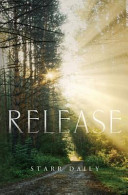 Release
by Starr Daily
$29.99
AUD
Category: Religion
Release is the compelling story of a soul's encounter with Destiny and the liberating power of Love. Born of a profound experience, it reveals in deathless words that only love can overcome hatred. Our duty is to let God's Love transform our human love. The more inadequate we feel and the more handicaps we must overcome, the more beautiful the fruit God will bring forth when His Love turns us inside out. This great human document grips the attention and often brings "Release" to those baffled by life and enmeshed in adversity, or seeking a deeper faith grounded in mercy. Dr. George Ritchie, a prominent American M.D. who held positions as President of the Richmond Academy of General Practice, Chairman of the Department of Psychiatry of Towers Hospital, and founder and long-time President of the Universal Youth Corps Inc., certainly held both Release and its author in very high esteem. He often recommended the book to his patients. Speaking of Release in his own volume entitled Ordered to Return (1998), Dr. Ritchie declares, "This book and my own experience with the Christ did more to change my life than any other things." "I was so impressed with the book, I decided if I had to travel halfway around the world to meet this man, I would. I did meet him a year later...His book profoundly changed the life of many others to whom I recommended it." Who was Starr Daily? A force to be reckoned with. A modern Dante who in his teens became a major criminal, moving from crime to crime and jail to jail. As he lay in solitary confinement, near death, the Master, Himself, filled his consciousness with an outpouring of Love. Daily began practicing love in action and embarked on a fascinating spiritual adventure. Released during the Great Depression with only ten dollars in his pocket and a fifth-grade education, he overcame incredible odds and became a respected and well-known Christian author and speaker. He spoke with rare authority and perceptiveness. ...Show more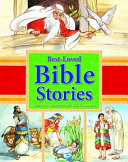 $12.99
AUD
Category: Religion
A great introduction to the Bible for all young readers. Favorite stories from the Old testament, each beautifully illustrated and perfect for either sharing together or for more confident readers to enjoy alone.